The EAP Advantage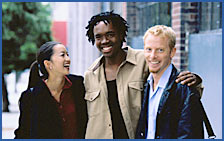 Companies utilizing EAP services for their employees benefit in several ways:

1. Most often, these companies realize a reduction in absenteeism and lost work time due to emotional problems, sick time, accidents, and job or personal stress.

2. In addition, employees appreciate the fact that EAP services are "free" and that their company cares enough to provide for their emotional wellbeing.

3. Employees also experience a reduction in insurance costs and in the difficulties relating to billing and payment often encountered in obtaining counseling services.

4. Ultimately, company production levels are higher, job retention is greater, employee morale is higher and the company maintains a more positive image in the minds of employees and the community.